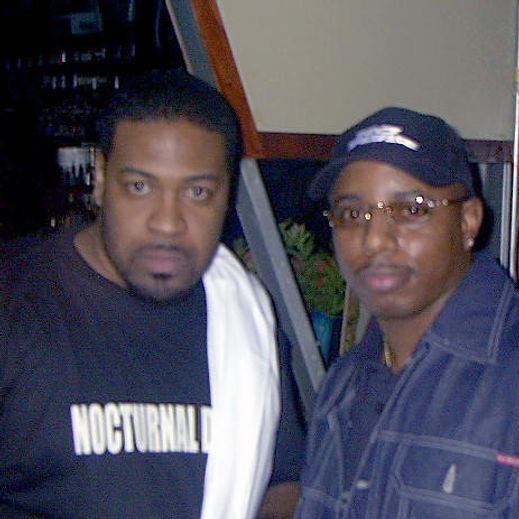 Lefunken
dj producer
After leaving the Soul Creation entity on formidable terms, Duron started Eclectic Records in 2000. The label's initial release "Rough Times" by Keshia Hall, produced along with Demarco Blackmon received warm reviews in the dance
music community. Later, he teamed up with producer Tyrone Payton of Intense/Acebeat fame to form LeFunken
Productions. Several other releases followed; however, Duron put the label on the back burner then was asked by one of his friends, Barry B. if he wanted to do a weekly event. Seizing the opportunity, together they found a location in
Irvington, NJ and by mid-November of 2005, Club Elevation was born. This weekly event became the beacon for
keeping dance music diverse. Top NJ and NYC recording artists graced Club Elevation's soundstage such as Sara
Devine, Darryl D' Bonneau, Kenny Bobien, Yasmeen and Stephanie Cooke; as well as, special guest DJ's such as
Danny Krivit (Body & Soul), Jellybean Benitez (Jellybean Soul), Ruben Toro, and Frankie Feliciano.

By 2009, Duron took a less visible role in Club Elevation and launched a monthly party entitled "Dipp's Groove" named
after one of his releases on his Eclectic imprint. The event features Duron (a/k/a Dipp) in the sole role as featured jock giving the local dance music audience a more intimate and intense offering of the latest soulful House music desserts. Always in demand, he has spun at some of the "high profile" events the metropolitan New Jersey area. Duron is also a regular at Preston Brown's Summertime Sandcastle event on the famous Atlantic City, NJ boardwalk.

After a 6 year hiatus, he has returned to producing music under the Lefunken banner that will feature a host of new talent. Duron's monthly event Dipp's Groove is still going strong and he is back in the director's seat managing the business affairs of Club Elevation. Creative, a forward-thinker and driven, Duron Tarik continues to remain true to his hard work ethic that has opened the door of success for him in the dance music business.
Press Photos