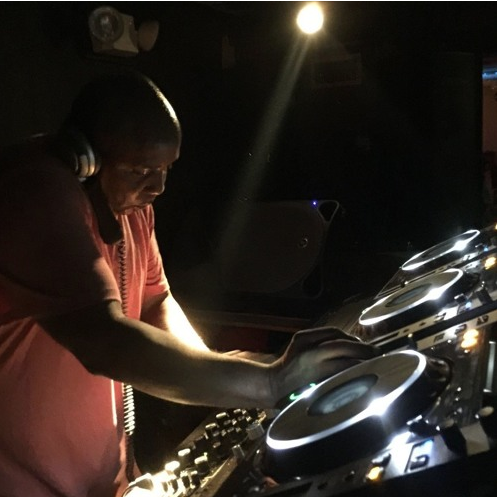 Mark Lewis
DJ PRODUCER
During the mid to late 80s and into the 90s, Mark began playing at local venues around Newark and the surrounding area, meeting local DJs and honing his craft. Always developing and always listening out for good music being played on the airways by DJs such as Timmy Regisford (WBLS & Shelter) and Tony Humphries (98.7 kiss FM & Club Zanzibar).

In 2008, Mark built a website known to the House community as buttersoulcafe.com. This site embodies Mark's message of "it's about the music". He developed this site for the expression of music and invited some of NY/NJ DJ talent that had an infinite love of music and wanted to share this love with the world to partake in their own mix show on the site. Buttersoulcafe is home for house music's soul on today's internet reaching 70 countries.

In 2010, Mark started a monthly party with a long-time friend called "Epiphany's presents 3rd Saturdays" in the North Ward section of Newark which ran for 2 years. Playing alongside Mark Lewis were featured guest DJs such as Ruben Toro, Adam Rios, Danny Krivit and Naeem Johnson to name a few, as well as various locally talented DJs.
In 2011, Mark embarked on the road of music production and started remixing various popular RnB artists' songs for the dance music community (bootlegs, as they are better known as). His production & remix work caught the ear of the Maestro Timmy Regisford who started banging them in his sets around the globe. He has since released remix work on Restricted Access, Tony Records, Makin Moves, Movement Soul Recordings, along with his reworks distributed via the famed shelter mp3 monthly release promo packages. In 2012, along with Duron "Dipp" Tarik, he started a party called "FLOW" at one of the longest running clubs for underground house music in the NJ area - Club Elevation where Mark plays a blend of soulful, Afro and club classics to a steady following of dancers and music lovers.
In the fall of 2016, Mark teamed up with like-minded friend, producer/remixer- Adam Rios of Shelter fame and created AMFLOW Music. The birth of this collaboration has had success with their retouch work to sustain any dancefloor.
Mark continues to cultivate and develop his musical message by way of his productions and his DJ sets.
 
Press Photos